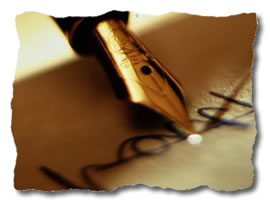 In older times a person who wrote or re-wrote other's ideas into a presentable form were called 'scribes'. In present times and on-line, we are called 'webmasters'. No matter which you prefer, if you are seeking for someone to develop a presentable on-line presentation of your business ideas, books, goods, or other material, then you have no need to look any further.
Scribe Designs is currently seeking these types of projects:
New database driven web solutions
HL7 Interfaces
Intranet Tools & Services
Project Management
New Systems Development
Database Design & Consulting
Software Design & Consulting
Windows to Web Based Product Conversion
Oracle/MySQL/MSSQL SQL Scripts
Watch for website updates coming soon.
New Opportunities
Now is YOUR chance to bring your business to the next level, just give us a knock at hrobertson@scribedesigns.com and you're well on your way to having a successful presence on the web.